The Largest HR event in Africa
The CIPM International Conference and Exhibition
The CIPM's International Conference and Exhibition is a major platform for intellectual and creative discourse covering various themes of contemporary global and national importance delivered by recognized Thought Leaders.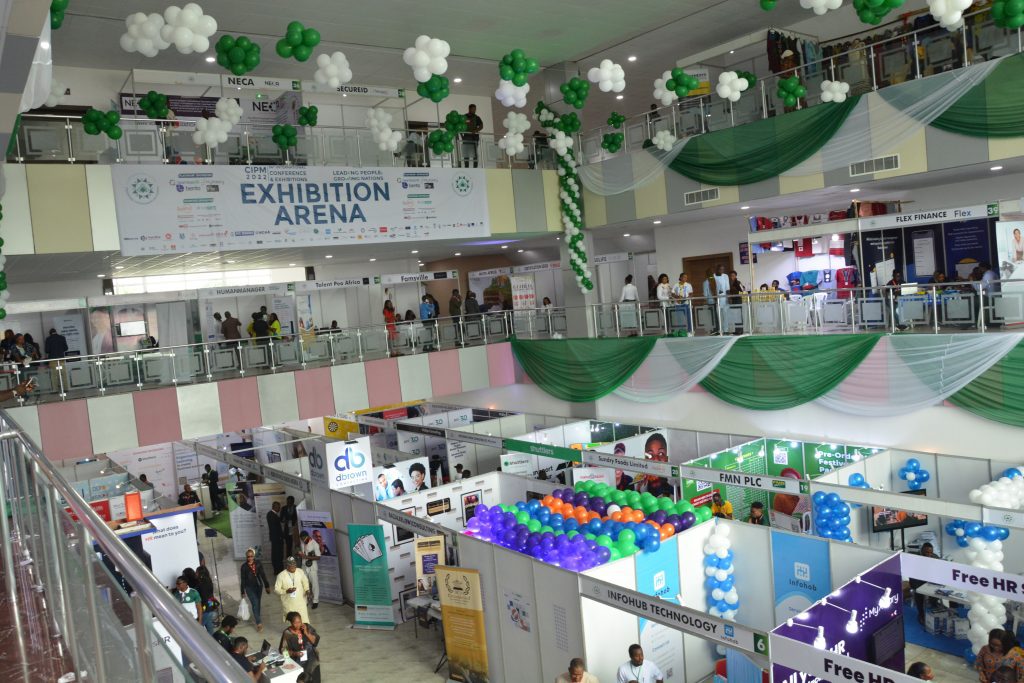 To enhance the Human Resource profession through deeply insightful learning sessions
To strengthen business acumen, appreciation of macro-economic trends and the impact on people Management practices
To encourage the development of the next generation of Human Resource Practitioners in Africa
To actively promote high standards of ethics and integrity based on a deep understanding of the Nigeria Labour Law
To create strong avenues via which we would connect, learn from, and grow with the Nigerian, African and Global Academic Communities
To draw a strong link from Academia into the world of work in which HRM is delivered and practiced
To maintain and enhance CIPM's brand and image as Nigeria's apex HR regulatory body
SUSTAINABLE HR, BUSINESS &NATIONAL TRANSFORMATION
The 55th International Conference and Exhibition
Most industries in today's Ecosystem are experiencing rapid and exponential bouts of change engendered by disruptive technologies and generally the increasing agile nature of the external market. Now more than ever HR is charged with the responsibility of shaping a progressive Organization and Nation.
Sustainable People practices is a strong catalyst for Cultural, National, Infrastructural development amongst others. Talent supply will play a major role in creating and shaping the conditions to which Organisations and Nations will operate.
The conference will seek to provide cutting edge solutions for People Managers and Leaders, to navigate through the changing times, build sustainable HR practices with the end goal being Business and National Transformation
Human resource practitioners play an important role in grooming and cultivating leaders who will lead, grow, and transform their countries for the goodwill and benefit of everyone. This year's International Conference and Exhibition (ICE) aims to refocus human resource practitioners' attention to their roles in nation building and national transformation, as well as the importance of leadership capacity building and human capital development in the growth and development of nation states.
The conference sessions will provide attendees with knowledge, insights, tools, experiences, frameworks, and new models required for leading and managing people & building and growing nations to thrive and flourish.