Event Date: November 16, 2023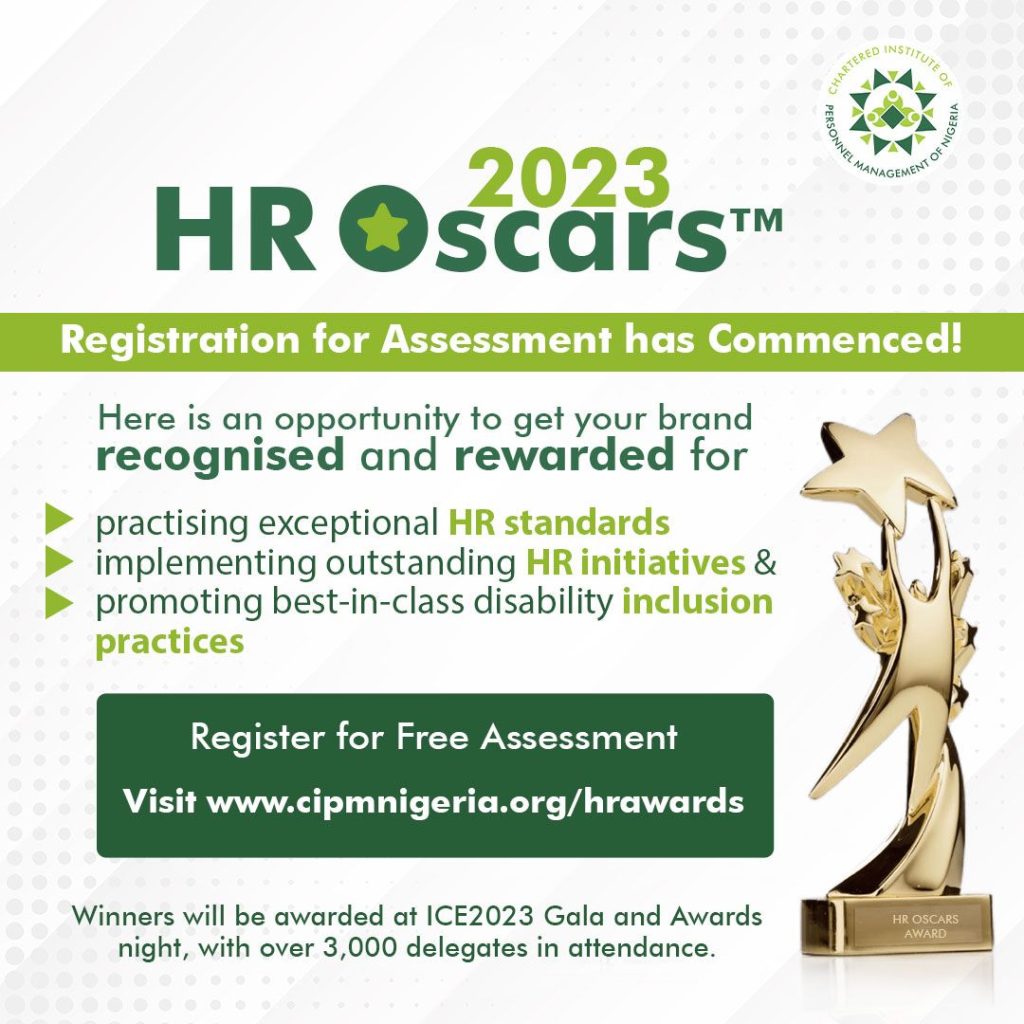 Registration for HR Oscars 2023 Assessment has commenced.
Here is an opportunity to get your brand recognised and rewarded. The goal is to identify best practices and recognize achievements. As such, the assessment for recognition is based on the demonstrated proof of positive business impact based on the change, initiative, program, or process improvement described in the applicants' submissions.
The award categories include HR Best Practise, HR Optimisation and HR Disability Inclusion Awards.
Visit www.cipmnigeria.org/hrawards to register for a free assessment.